The Glenn Murcutt folio is designed as a non-linear publication, used as an inspirational educational tool. This makes it a great gift for designers and environmental enthusiasts alike. We have a broad audience who have benefited from the folio as a gift. With gratitude, here we share some examples of our ongoing sponsorship and other corporate benefactors who share our passion for good design.
at the University of Technology & Science in Namibia
Corporate gifting
From Australian architecture firms who have gifted several folios to it's valued clients and staff, to steel manufacturers who gave five folios over a five-month design program, the quality of the Glenn Murcutt folio makes a luxurious gift for individual and organisational recipients alike. Fostering the exchange of ideas in education, a Japanese benefactor has gifted several folios to the libraries of those institutions where she studied art and design in Japan, USA and Australia.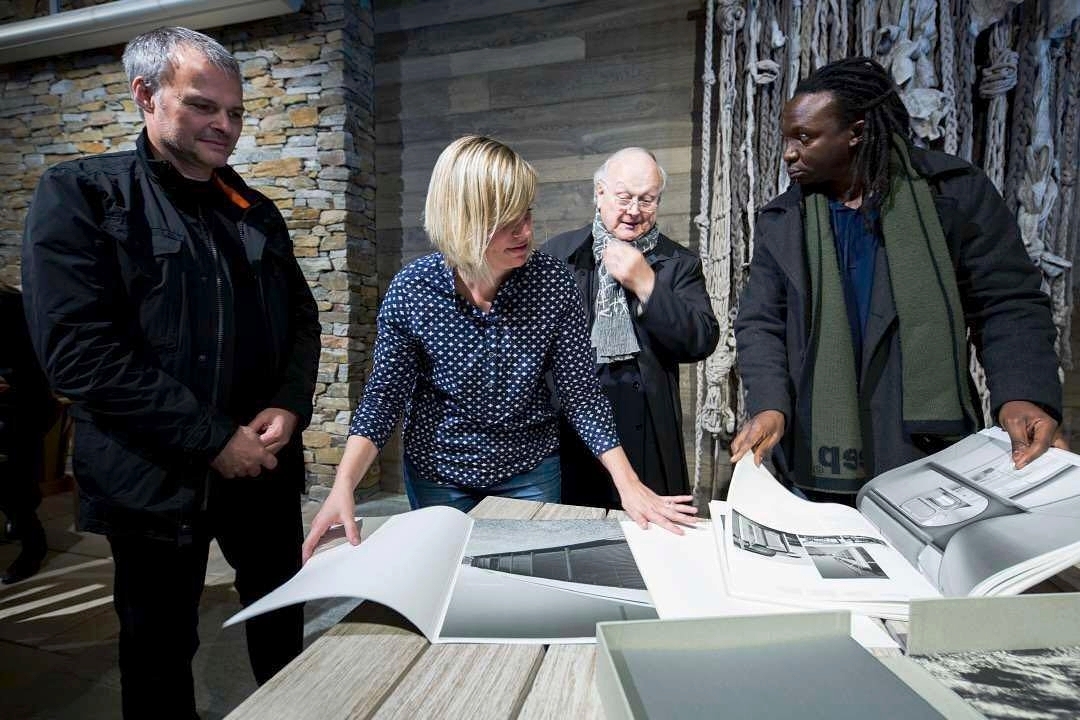 GLenn murcutt masterclass
Glenn Murcutt Masterclass
As part of the publisher's ongoing commitment to education, the annual Glenn Murcutt Masterclass receives a copy, to be donated to one of its participant's school or library. Below are a few institutions who have received sponsored Glenn Murcutt Folios, on condition that the folio be accessible to all students.
- Caribbean School of Architecture, Jamaica
- Facultad de Arquitectura, Universidad ITSMO, Guatemala
- Department of Architecture, Bangladesh University of Engineering & Technology, Bangladesh
- University of Lubliana, Slovenia
- Faculty of Architecture, University of Moratuwa, Sri Lanka
- University of Technology & Science, Namibia
a Class explores the folio
at the Bangladesh University of Engineering & Technology
GRADUATION gifting
A Brisbane couple gave their daughter a folio when she was offered a place at university to study architecture. "...she has not put the folio down for two weeks..." was a message to us from those parents.